You may remember back in February I made a LOST cake for the season premier party. Then it snowed, and I couldn't go to the party and had to eat it myself. Remember? Yea, depressing.
Well, I went to a LOST theme party on Sat and had a blast. I made a new and improved, better Lost cake. I am very proud of this one.
My inspiration: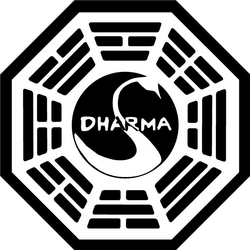 Image Credit
Want to see my costume?
HAHAHA and NO I am not actually preggo – someone at the party asked me, while I held an alcoholic drink in my hand… :-D